SALT LAKE CITY's SKI RESORTS

Utah Ski Resorts

Ski Schools, Learn To Ski & Snowboard

Length of Season, Opening & Closing Dates

Discount Lift Tickets

Where To Rent Skis, Snowboards & Gear

New Ski & Snowboard Equiptment - Utah Ski Shops

Utah Canyon Closure Warnings Emailed or Text To You Free!




SALT LAKE CITY LODGING OPTIONS





Alta Ski Resort Lodging

Snowbird Resort Lodging

Brighton & Solitude Ski Lodging

Salt Lake Ski Lodging Close to All 7 Resorts

Salt Lake City Hotels

Bed & Breakfast Lodging
TRANSPORTATION

Shuttles & Transportation

Utah Car Rental Agencies

Driving Instructions From Salt Lake City's Airport To Park City & Utah's Ski Resorts

Shuttles, Ground Transportation From Salt Lake's Airport to Park City

Salt Lake International Airport Shuttles To Alta & Snowbird

Airlines Servicing Salt Lake City

Ski Bus to Alta & Snowbird Ski Resorts

Daily Ski Report & Snow Totals

Why Ski Utah? An Overview

Planning a Salt Lake City Ski Vacation
TO SEE & DO

Snowmobile Rentals and Tours Throughout Utah

Salt Lake's Travel Planner

Salt Lake's Dining Guide

Salt Lake City Bars - Nightlife

Top Ranked Sports Bars

Sightseeing, Attractions Salt Lake

Shopping Salt Lake

Salt Lake's Olympic Oval

Ski in the Morning / Golf in the Afternoon
PARK CITY INFO

Park City Lodging, Vacation Rentals

Park City Hotels

Sundance Film Festival Lodging

Shuttles, Transportation to Park City

Discount Lift Ticket Info

Cross Country Ski Areas Throughout Utah

Discount Lodging Specials & Deals

Park City's Olympic Park

Park City Vacation Planner

Food Shopping & Baby Sitting

Park City Child Care

Park City Hot Air Balloons

Park City Sleigh Rides

Area Maps

Utah Canyon Closure Warnings Emailed or Text To You Free!



Free Utah Travel Coupons, Specials, Deals

E-mail us and request Free Ski Lodging Info be sent to you. Remember to type in "Free Salt Lake City Ski Lodging Info", when you "may" be visiting, how many "may" be in your party, and your address if you want them mailed to you.













"The Greatest Snow on Earth" Salt Lake City's Wasatch Mountains are home to 7 world-class ski resorts, all within 30 to 45 minutes from the Salt Lake Valley. An abundance of beautiful sunny days, various terrains to suit everyone's needs, and quick access up the canyons, makes "Skiing Salt Lake" a very wise choice for your next ski vacation!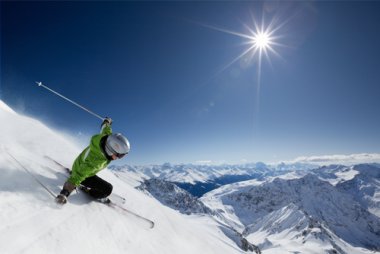 Ski Utah, Save Some Money This Year...
Limited Time Offer, We Were Just Given A Small Supply of Room Gift Certificates,
Which You Can Buy At Half Price...
50% Off
Hotel Gift Certificates To The Super 8 in Salt Lake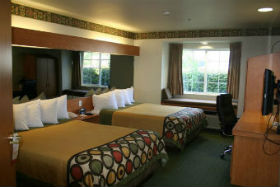 $59.00 Room Gift Certificates which you can buy at Half Price - $29.50 each
Location: Salt Lake Valley East Side - Valid For Lodging Until January 15th, 2015 - Click For Details




"Oooohhh.....The Powder"
Imagine gliding down a mountain in waist-deep, fluffy, dry powder. That's Salt Lake Skiing! This isn't Vail or Tahoe with the high prices, this is simply stated "Stunning & Affordable".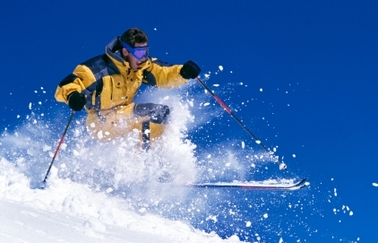 Why is Utahs Snow So Light?
The secret to Utah's unique snow is in the huge lake and its closeness to our mountain range. Storms suck up moisture as they pass over the nearby Great Salt Lake and is dropped on Salt Lake's Mountains just miles away. The light powder snow, thanks to the lakes salinity, falls en masse ( appx. 500 inches per year ) upon Alta, Brighton, Snowbird and Solitude Ski Resorts creating some of the best powder skiing and snowboarding in the world. Park City's Ski Resorts also benefit from this lake effect snow but not to the effect that the Salt Lake Ski Resorts do.









Thinking about skiing 2 of the 7 days at the Park City Mountain Resort? Why not save $49. dollars? Or 2 of 7 days at Snowbird and saving $34. bucks? It's very easy, just buy your discount lift passes before you head to the slopes lift passes. Bring your own lunch. Waxing your own skis and boards will save you some bucks. Take the Utah Ski Bus. If you are going to rent skis, rent them in the city, it's way cheaper! Snowboard & Ski Rentals - Save 25%.



There are many reasons why we hosted the Winter Olympics in 2002, but the # 1 reason is: Utah is simply spectacular for winter sports.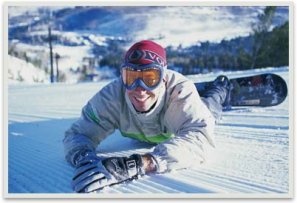 These pages were created to make it easy for you to find everything you may need to enjoy your Salt Lake City Ski Vacation! From links to the 7 ski resorts to lodging facilities in each area and how to buy discounted ski lift tickets. You can click away on these pages to your hearts content! Once you do, you have the option to request to have Free Lodging Brochures & Info be sent to you on one or all of the properties that we invited to showcase, or even print free coupons with actual lodging discount certificates to save you money on your trip! We take pride in helping our visitors find the right accommodations that suit their needs!

Ski Salt Lake, Utah Ski Vacations, skiing salt lake city, Salt Lake City Ski Lodging, Ski Utah, Utah Skiing, Utah Vacations, Salt Lake City Visitor, Utah Travel, Salt Lake City Utah Ski Accommodations, Utah Ski Lodging, Salt Lake City Ski Resorts, Salt Lake Snow, Skiing in Utah, Bed and Breakfasts in Utah, Park City Utah, Park City Ski Resorts, Park City Vacations, Ski Utah, Park City Ski Lodging



Discount Lodging Specials & Coupons... Save $$$ - Free Discounts




Contact the Ski Salt Lake Team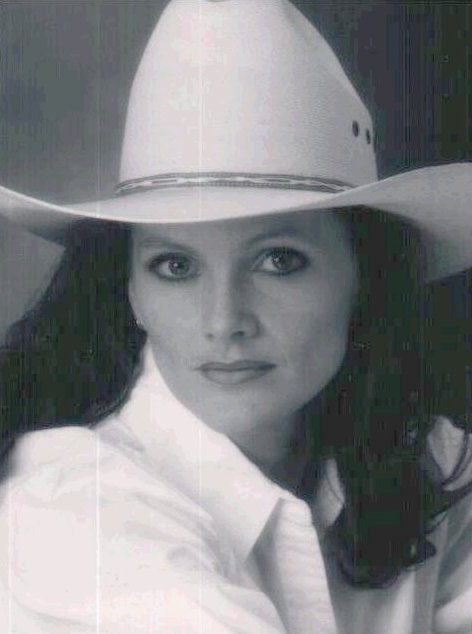 Our Publisher / Director
Enjoy this Area Guide To Skiing Salt Lake City, and we hope your visit to Salt Lake City or Park City, Utah will be your best ski vacation ever!

Since 1999 our goal has been to help you plan your ski vacation with our Official Ski Salt Lake website for ski resorts, hotels, lodging rentals, snow conditions and so much more.



Visitors