SALT LAKE CITY's SKI RESORTS

Utah Ski Resorts

Ski Schools, Learn To Ski & Snowboard

Length of Season, Opening & Closing Dates

Discount Lift Tickets

Where To Rent Skis, Snowboards & Gear

New Ski & Snowboard Equiptment - Utah Ski Shops

Utah Canyon Closure Warnings Emailed or Text To You Free!




SALT LAKE CITY LODGING OPTIONS





Alta Ski Resort Lodging

Snowbird Resort Lodging

Brighton & Solitude Ski Lodging

Salt Lake Ski Lodging Close to All 7 Resorts

Salt Lake City Hotels

Bed & Breakfast Lodging
TRANSPORTATION

Shuttles & Transportation

Utah Car Rental Agencies

Driving Instructions From Salt Lake City's Airport To Park City & Utah's Ski Resorts

Shuttles, Ground Transportation From Salt Lake's Airport to Park City

Salt Lake International Airport Shuttles To Alta & Snowbird

Airlines Servicing Salt Lake City

Ski Bus to Alta & Snowbird Ski Resorts

Daily Ski Report & Snow Totals

Why Ski Utah? An Overview

Planning a Salt Lake City Ski Vacation
TO SEE & DO

Snowmobile Rentals and Tours Throughout Utah

Salt Lake's Travel Planner

Salt Lake's Dining Guide

Salt Lake City Bars - Nightlife

Sightseeing, Attractions Salt Lake

Shopping Salt Lake

Salt Lake's Olympic Oval

Ski in the Morning / Golf in the Afternoon
PARK CITY INFO

Park City Lodging, Vacation Rentals

Park City Hotels

Sundance Film Festival Lodging

Shuttles, Transportation to Park City

Discount Lift Ticket Info

Cross Country Ski Areas Throughout Utah

Discount Lodging Specials & Deals

Park City's Olympic Park

Park City Vacation Planner

Food Shopping & Baby Sitting

Park City Child Care

Park City Hot Air Balloons

Park City Sleigh Rides

Area Maps

Utah Canyon Closure Warnings Emailed or Text To You Free!



Free Utah Travel Coupons, Specials, Deals

E-mail us and request Free Ski Lodging Info be sent to you. Remember to type in "Free Salt Lake City Ski Lodging Info", when you "may" be visiting, how many "may" be in your party, and your address if you want them mailed to you.

















Cross-Country Skiing Areas Throughout Utah



Backcountry skiers should be well-prepared, and should check weather and avalanche forecasts prior to setting out.

Mountain Dell The Utah Nordic Alliance *TUNA* operates the Mountain Dell ski track at Mountain Dell Golf Course in Parley's Canyon. Mountain Dell is the only ski venue in Salt Lake City that sets track daily. They average about 90 days of set track each winter. The ski track at Mountain Dell is created and maintained through the volunteer efforts of the TUNA Mountain Dell Grooming Crew. The crew strives to set fresh track, skate and classic, each day that there is sufficient snow coverage. That usually means the track is reset every 24 hours, although during a storm cycle the track is often set twice in one day. Trail information and grooming reports on current trail conditions are available on Tuna's Official Website

Soldier Hollow, the 2002 Winter Olympic facility is located in the Park City/Heber area. Chosen "Best Olympics Legacy Venue". Ski on easy trails or challenge yourself on Olympic courses. They have immaculately groomed trails for first timers, cross over downhill skiers and expert skaters or classic 'striders'.

After cruising trails like Pony Express and Spin and Grin (or free falling on the banked turns of Rollercoaster), settle in by the soaring fireplace in their award winning Lodge. Soldier Hollow features a full service Rossignol Demo Center with both skate and classic equipment rentals, a ski school that specializes in learner packages and scenic tours, snowshoeing (including rentals), Olympic Biathlon Experience and more! There are 23 km of trails used both in winter and summer. Soldier Hollow's Official Website

Wasatch Mountain State Park is located in the northeast corner of Midway, Utah. The park offers a 10 K Nordic ski track with diagonal stride and skating lanes, groomed on the golf course. It includes both flat and hilly terrain with views of the farms and mountains of Heber Valley. Nordic ski rentals are available at the park Wasatch Mountain's Official Website

Solitude Nordic Center, up Big Cottonwood Canyon in southeast Salt Lake City, 20 km of groomed trails, lessons, rentals available, and tours offered. Just around the bend, hidden in the woods is Solitude's best-kept secret: The Solitude Nordic Center. Easily accessible from the Solitude Village, the Nordic Center offers nearly 20 kilometers of brilliantly prepared trails set for both classic and skating styles of Nordic skiing. Snowshoers will find an additional 10k of well-marked snowshoe trails that meander between the Nordic Center and Solitude Village.

The extensive trail system takes ones breath away, as the scenic setting transports you to another world. Located at 8,700 feet, forest and mountains surround Silver Lake, the heart of the Nordic Center. The Day Lodge provides visitors with every need from ski and snowshoe rentals and light snacks to guided snowshoe tours. The Nordic Ski School offers workshops, clinics and lessons for first timers or for those looking to maximize their training technique. Solitude Nordic Center's Official Website

Sundance Nordic Center, up Provo Canyon, appx. 30 miles southeast of Salt Lake. Sundance offers the rare combination of a pristine back country experience, immaculate wide groomed trails, and separate snowshoe trails. A full 26 kilometers of daily groomed trails are available for skating and classic skiing.

Snowshoers can explore our terrain on 10 kilometers of dedicated trails through the woods. The Cross Country center is a full service facility with rentals and new demo equipment available for all ages and abilities. Coaching sessions for all levels available daily. Sundance Nordic Center's Official Website

Homestead Cross-Country Ski Center, (near Midway /Park City), 12 kilometers of groomed, onsite cross-country track, over 100 miles of groomed trails and open powder, blue ribbon trout-fishing river, natural geothermal Crater, historic steam train trip and sleigh ride facilities nearby, complimentary shuttle to the Deer Valley Express Gondola. Homestead Cross-Country's Official Website

White Pine Touring Center, up in Park City. White Pine Touring operates a 20+ km cross-country ski center in the heart of Park City. Enjoy the spectacular mountain views along one of three groomed loops. With 3k, 5k and 10k+ loops, they are perfect for the beginner, intermediate and advanced classic or skate skier. Heated underground parking, passes, equipment and lessons are all offered on site.. White Pine Touring Center's Official Website


Northern Utah Options

Green Canyon Trail, starts at the mouth of Green Canyon, on the eastern edge of North Logan City in Cache Valley, Utah, offers 5 K (one way) of groomed classic and skate skiing through the scenic and non-motorized Green Canyon, and ends at the Green Canyon yurt. The trail is open to the public, free to use, and groomed by Nordic United, a Cache Valley not-for-profit in partnership with North Logan City and the U.S. Forest Service. Trail information and grooming reports on current trail conditions are available on Nordic United's Official Website

Beaver Bottoms Trail, along Utah Highway 243 in Cache County, Utah, offers 5 K of groomed classic and skate skiing through gentle meadows and forests near the base of Beaver Mountain ski resort. The trail is open to the public, free to use, and groomed by Nordic United, a Cache Valley not-for-profit. Trail information and grooming reports on current trail conditions are available on Nordic United's Official Website





Discount Lodging Specials & Coupons... Save $$$ - Free Discounts




Contact the Ski Salt Lake Team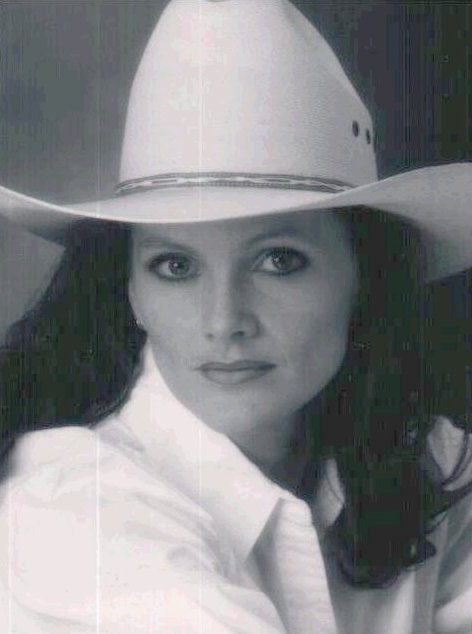 Our Publisher / Director
Enjoy this Area Guide To Skiing Salt Lake City, and we hope your visit to Salt Lake City or Park City, Utah will be your best ski vacation ever!

Since 1999 our goal has been to help you plan your ski vacation with our Official Ski Salt Lake website for ski resorts, hotels, lodging rentals, snow conditions and so much more.



Visitors