SALT LAKE CITY's SKI RESORTS

Utah Ski Resorts

Ski Schools, Learn To Ski & Snowboard

Length of Season, Opening & Closing Dates

Discount Lift Tickets

Where To Rent Skis, Snowboards & Gear

New Ski & Snowboard Equiptment - Utah Ski Shops

Utah Canyon Closure Warnings Emailed or Text To You Free!




SALT LAKE CITY LODGING OPTIONS





Alta Ski Resort Lodging

Snowbird Resort Lodging

Brighton & Solitude Ski Lodging

Salt Lake Ski Lodging Close to All 7 Resorts

Salt Lake City Hotels

Bed & Breakfast Lodging
TRANSPORTATION

Shuttles & Transportation

Utah Car Rental Agencies

Driving Instructions From Salt Lake City's Airport To Park City & Utah's Ski Resorts

Shuttles, Ground Transportation From Salt Lake's Airport to Park City

Salt Lake International Airport Shuttles To Alta & Snowbird

Airlines Servicing Salt Lake City

Ski Bus to Alta & Snowbird Ski Resorts

Daily Ski Report & Snow Totals

Why Ski Utah? An Overview

Planning a Salt Lake City Ski Vacation
TO SEE & DO

Snowmobile Rentals and Tours Throughout Utah

Salt Lake's Travel Planner

Salt Lake's Dining Guide

Salt Lake City Bars - Nightlife

Sightseeing, Attractions Salt Lake

Shopping Salt Lake

Salt Lake's Olympic Oval

Ski in the Morning / Golf in the Afternoon
PARK CITY INFO

Park City Lodging, Vacation Rentals

Park City Hotels

Sundance Film Festival Lodging

Shuttles, Transportation to Park City

Discount Lift Ticket Info

Cross Country Ski Areas Throughout Utah

Discount Lodging Specials & Deals

Park City's Olympic Park

Park City Vacation Planner

Food Shopping & Baby Sitting

Park City Child Care

Park City Hot Air Balloons

Park City Sleigh Rides

Area Maps

Utah Canyon Closure Warnings Emailed or Text To You Free!



Free Utah Travel Coupons, Specials, Deals

Contact the Ski Salt Lake Team


Facebook Fans Receive Notices about offers and discounts for Lodging Deals & Restaurant Specials...







Kids Ski Free at Salt Lake City's Ski Resorts




Skiing and snowboarding can be an expensive sport, especially when you have to buy multiple lift tickets for the family. Add on the fact that kids grow out of their equipment almost every year. It's no wonder that the three words parents like to hear are 'kids ski free'.


Below are the Utah Resorts that offer some type of reduceed rate or discount for families skiing with children. Adults must be paying for their lift tickets for children to be eligible for discounts.


Salt Lake Area Resorts



Alta Ski Resort
Offers Reduced Rates For Children Aged 12 And Under



Brighton Ski Resort
Offers Reduced Rates For Youths Aged 12 And Under - Children 7 & Under Free



Snowbird Ski Resort
Offers Reduced Rates For Youths Aged 12 And Under - Children 6 & Under Free, Chairs Only



Solitude Ski Resort
Offers Reduced Rates For Kids & Children Aged 13 And Under





Park City Resorts



Park City is Utah's go to destination for families looking for the full ski town experience. Boasting three individual resorts as well as a tons of shops, restaurants and off-slope activities. Park City Mountain Resorts provides a number of family-friendly tools including its Kids Signature Programs. The Kids Signature 5 program guarantees classes of just five or less so that your child is given the individual attention and learning environment he or she needs to excel at the sport. Families with young children will enjoy a break because children six and under ski free. In addition to skiing, Park City Mountain Resort offers an ice skating rink at the base.



Park City Mountain Resort
Offers Reduced Rates For Youths Aged 7 to 12 - Children 6 & Under Free



Deer Valley Ski Resort
Offers Reduced Pricing with rates that Fluctuate by Dates for Kids 4 to 12 & Tots 3 & Under



The Canyons Ski Resort
Offers Reduced Rates For Youths Aged 5 to 12 - Children 4 & Under Free
Lofty Peaks Snowmobile Rentals & Tours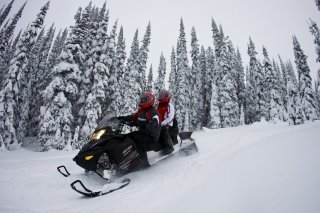 Lofty Peaks Snowmobile Rentals & Tours. 2 Locations, above Park City & at Snowbird. Utah's Oldest, Largest and Still the Best! New snowmobiles, groomed trails and great meadows to play in. Longest season - November till the first of May.
Lofty Peaks Snowmobile Rentals & Tours Official Website
Free 10% Off Coupon



Snowmobile Adventures at Thousand Peaks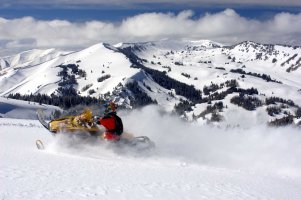 Ranked #1 on Trip Advisor. - Utah's Largest Private Ranch ( 60,000 acres ) with Highest tours (11,000') and Most snow (30') - "Snowmobile of the Year" Ski-doos, easiest to ride...only we've got them! Unbeatable Adventure!
Snowmobile Adventures at Thousand Peaks Official Website
Free 10% Off Coupon





Discount Lodging Specials & Coupons... Save $$$ - Free Discounts




Contact the Ski Salt Lake Team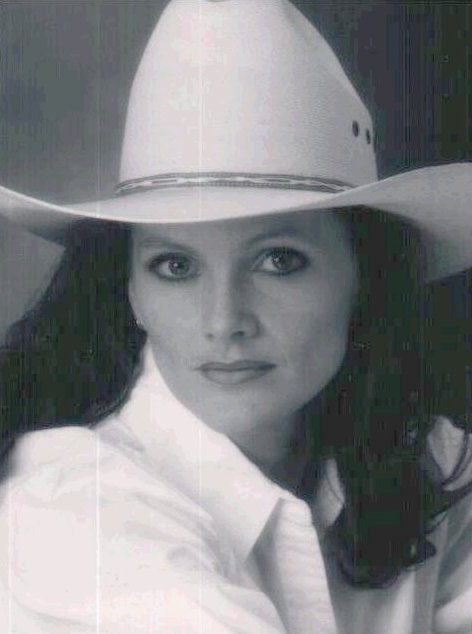 Our Publisher / Director
Enjoy this Area Guide To Skiing Salt Lake City, and we hope your visit to Salt Lake City or Park City, Utah will be your best ski vacation ever!

Since 1999 our goal has been to help you plan your ski vacation with our Official Ski Salt Lake website for ski resorts, hotels, lodging rentals, snow conditions and so much more.



Visitors