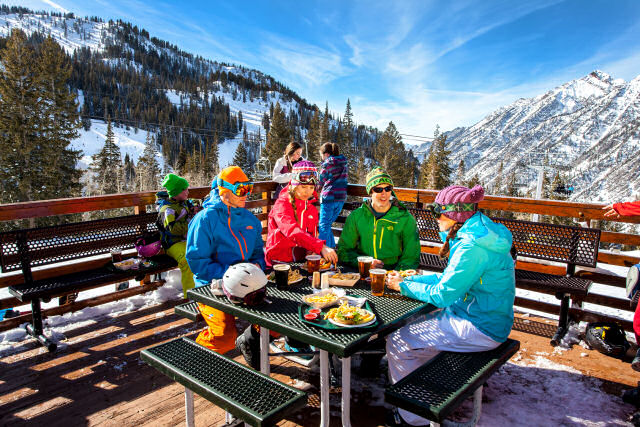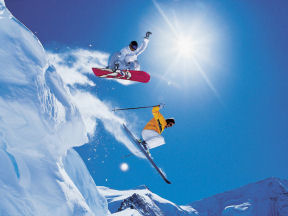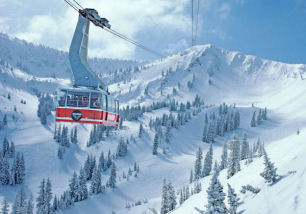 Salt Lake City Airport Fast Facts
Ten airlines and their affiliates serve Salt Lake City International Airport: Air Canada, Alaska Airlines, American, Delta Air Lines, Frontier, JetBlue, KLM Royal Dutch Airlines, SkyWest, Southwest and United.


SLC is a major hub for Delta Air Lines with about 70% of total traffic.


The airport served 23,157,445 passengers last year.


Salt Lake City International ranks 25th busiest in North America and 85th busiest airport in the world in terms of passenger numbers.


The airport has a strong on-time performance record.


There were 320,137 operations (take-offs and landings) in 2016 including commercial air traffic, cargo, general aviation and military activity.


Delta Air Lines offers non-stop service from Salt Lake City to Amsterdam, London, Paris and Toronto.


There are approximately 343 scheduled, commercial departures from SLC each day, serving close to 93 cities with non-stop flights.


Light rail, TRAX, serves Salt Lake City International Airport.


Salt Lake City International Airport is a department of Salt Lake City Corporation; however, it is an enterprise fund. Airport revenue is generated from user fees. No local taxpayer dollars contribute to its operation.


Salt Lake City International Airport is the recipient of many international awards for excellence in snow and ice removal.


There are four runways at Salt Lake City International Airport. Three air carrier runways and one general aviation runway.


The airport complex is made up of two terminals, five concourses and 71 gates.


The airport offers free wireless internet access and has an interactive language translation service "Language Line."


The airport is located about 15 minutes from the Salt Palace Convention Center and downtown hotels.


Ten major ski resorts are within an hour's drive of Salt Lake City International Airport.


There is convenient access from the airport to five national and 42 state parks.


The airport is a gateway to 100 golf courses statewide, 24 in Salt Lake County and 26 more within an hour's drive, including the world famous Alpine courses in the nearby Wasatch Mountains.






Discount Lodging Specials & Coupons... Save $$$ - Free Discounts



Your Salt Lake Ski Vacation Starts Here! Topics Covered...




Utah Ski Resorts

Ski Schools, Learn To Ski & Snowboard

Length of Season, Opening & Closing Dates

Discount Lift Tickets

Where To Rent Skis, Snowboards & Gear

New Ski & Snowboard Equiptment - Utah Ski Shops

Alta & Snowbirds Ski Report & Snow Totals

Utah Canyon Closure Warnings Emailed or Text To You Free!


Salt Lake City Lodging Options




Alta Ski Resort Lodging

Snowbird Resort Lodging

Brighton & Solitude Ski Lodging

Salt Lake Ski Lodging Close to All 6 Resorts

Salt Lake City Vacation Rentals - Homes - Condos

Salt Lake City Hotels

Bed & Breakfast Lodging

The Warning Signs of Travel Fraud


Transportation




Shuttles & Transportation

Utah Car Rental Agencies

Driving Instructions From Salt Lake City's Airport To Park City & Utah's Ski Resorts

Shuttles, Ground Transportation From Salt Lake's Airport to Park City

Salt Lake International Airport Shuttles To Alta & Snowbird

Salt Lake City Airport Facts

Ski Bus to Alta & Snowbird Ski Resorts

Daily Ski Report & Snow Totals

Why Ski Utah? An Overview

Planning a Salt Lake City Ski Vacation



So Much To Do In Salt Lake!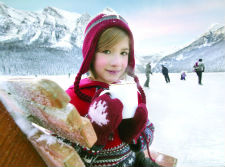 To See & Do




Ice Skating

Snowmobile Rentals and Tours Throughout Utah

Salt Lake's Travel Planner

Salt Lake's Dining Guide

Salt Lake City Bars - Nightlife

Taste of Salt Lake

Top Ranked Sports Bars

Sightseeing, Attractions Salt Lake

Shopping Salt Lake

Salt Lake's Olympic Oval

Ski in the Morning / Golf in the Afternoon


Park City Info




Park City Lodging, Vacation Rentals

Park City Hotels

Sundance Film Festival Lodging

Shuttles, Transportation to Park City

Discount Lift Ticket Info

Cross Country Ski Areas Throughout Utah

Discount Lodging Specials & Deals

Park City's Olympic Park

Park City Vacation Planner

Food Shopping & Baby Sitting

Park City Child Care

Park City Hot Air Balloons

Park City Sleigh Rides

Area Maps

Park City's Daily Ski Report & Snow Totals

Utah Canyon Closure Warnings Emailed or Text To You Free!



Free Utah Travel Coupons, Specials, Deals

New & Used Ski Boot Locations

Salt Lake Ski Shops

Receive Notifications about Lodging Deals,
Our Member's Offers, Restaurant Specials & More - On Facebook...

Email the Ski Salt Lake Team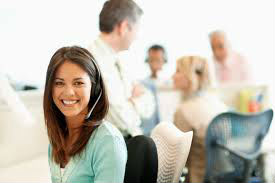 Welcome to Ski Salt Lake's Vacation Planner for 2018

Providing the planning tools to make your ski vacation a seamless and unforgettable experience. Up-to-date information on our ski resorts, hotels, lodging rentals, discount lift tickets, insider tips and so much more.


Imagine skiing endless untracked powder snow. To me, it feels peaceful and gentle, sort of like floating. It's quiet - except for the 'Wows' and various screams of joy around you. Take the leap, love the journey, Ski Salt Lake!



Ski Salt Lake's Official Winter Vacation Planner
Salt Lake City, Utah 84106
© Copyright 1998 - 2018. All rights reserved.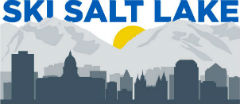 Views