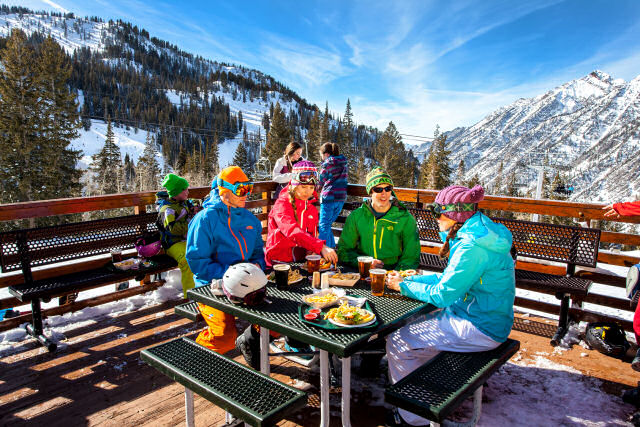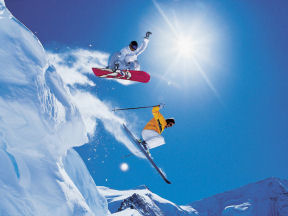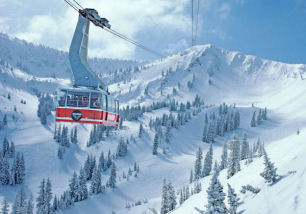 Salt Lake City Ski Shops, Buy - Rent Ski Gear






Saving you money by showing you where to get the best deals on ski and snowboard rentals is one of our services. After years or listing all of the higher priced Salt Lake ski rental shops, we researched the market and decided to showcase the only two firms that offer the best deals.

Cut and dried those Salt Lake Ski Shops are

Canyon Sports and AJ Motion Sports. Between them, they have 3 locations.


Canyon Sports has one location downtown Salt Lake which you drive by on your way up to our ski resorts.

The downtown location is the most convenient stop if coming from the airport. As you approach the downtown area on I-15, you get off on the 6th South exit, proceed a few blocks to 200 West, turn left and we will be on your right hand side. Getting back on I-15 is very easy, and you will be on your way up to Park City or Alta/Snowbird in minutes.


AJ Motion Sports has the two other ski shops.

Their locations are: at 1881 East Fort Union Blvd, (7200 South in the Cottonwood Heights Shopping Center which houses one of our State Liquor and Wine Stores) and is close to the entrance of both Big and Little Cottonwood Canyons that take you to Alta, Brighton, Solitude and Snowbird Ski Resorts.
They have another in Sandy in the Little Cottonwood Shopping Center at 1956 East 9400 South. This location covers the entire south end of the valley and is close to the entrance of Little Cottonwood Canyon, leading you up to Alta & Snowbird Resort.


All 3 locations have Ski & Snowboard Rentals, Discount Utah Lift Tickets, Overnight Tune-ups & Repair, Clothing Sales & Rentals, Helmet Rentals, A Full Line of Demo Skis & Boards, X-Country, Snowblade and Snowshoe Rentals.

Ski & Snowboard Concierge Delivery Service
Want your skis or snowboards delivered right to you? Have their experts fit you right at your condo, home or hotel! Ski Rental Delivery by both Canyon Sports and AJ Motion Sports now allow you to have your skis, snowboards, and other equipment delivered to the comforts of your home, condo, or hotel. This means no more standing in line. Enjoy your ski vacation with the highest possible service. Whether you are in the Salt Lake Valley, Park City, Deer Valley, The Canyons, Alta, Snowbird, Brighton or Solitude we'll come right to you. You'll save time and get your Utah ski vacation off to unbelievable start!

How it Works
They come directly to you! Their knowledgeable ski concierge will fit you with the skis or snowboard you need as well as bring you lift tickets and other equipment as requested. Their services don't take long but their concierge will take as much time as needed to help you have a great experience. You can relax while they fit you and answer any questions you may have, no more waiting in line or sitting on benches. Their equipment is always the newest and best you can find. When you are done with the equipment, they pick it up at no extra charge or you can drop it off at any one of their store locations. It takes just 3 steps with the form on their websites. After your order is successfully submitted, you will receive an email confirming your reservation.

You will also save $$$ by using any of the Free Coupons that they offer on their websites.


For Example, Save 30% If You Book Online at AJ Motion Sports

Or You Can Rent For 3 Days and Get the 4th Day Free at Canyon Sports

Both Salt Lake City Ski Shops Update Their Free Ski Coupons Often, So, Check Back Weekly.



Lofty Peaks Snowmobile Rentals & Tours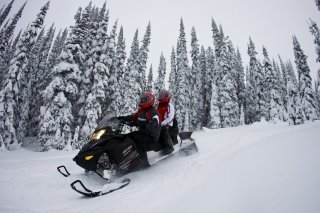 Lofty Peaks Snowmobile Rentals & Tours. 2 Locations, above Park City & at Snowbird. Utah's Oldest, Largest and Still the Best! New snowmobiles, groomed trails and great meadows to play in. Longest season - November till the first of May.
Lofty Peaks Snowmobile Rentals & Tours Official Website
Free 10% Off Coupon



Snowmobile Adventures at Thousand Peaks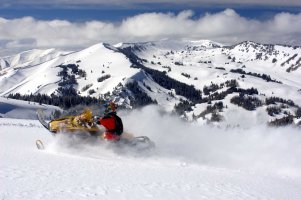 Ranked #1 on Trip Advisor. - Utah's Largest Private Ranch ( 60,000 acres ) with Highest tours (11,000') and Most snow (30') - "Snowmobile of the Year" Ski-doos, easiest to ride...only we've got them! Unbeatable Adventure!
Snowmobile Adventures at Thousand Peaks - Official Website / Free $15.00 Off Coupon



Park City Grocery Delivery - The Grocery Girls Delivery Service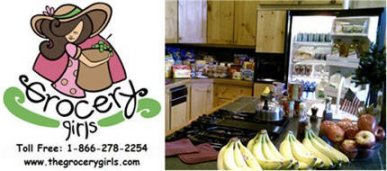 When skiing in Utah don't forget to order your groceries. Lines in the grocery store can be brutal after skiing. Let The Grocery Girls take care of it for you. We will contact your lodging provider and have your food, snacks, and beverages stocked before you arrive.
Visit The Grocery Girls Website



Discount Lodging Specials & Coupons... Save $$$ - Free Discounts



Your Salt Lake Ski Vacation Starts Here! Topics Covered...




Utah Ski Resorts

Ski Schools, Learn To Ski & Snowboard

Length of Season, Opening & Closing Dates

Discount Lift Tickets

Where To Rent Skis, Snowboards & Gear

New Ski & Snowboard Equipment - Utah Ski Shops

Alta & Snowbirds Ski Report & Snow Totals

Utah Canyon Closure Warnings Emailed or Text To You Free!


Salt Lake City Lodging Options




Alta Ski Resort Lodging

Snowbird Resort Lodging

Brighton & Solitude Ski Lodging

Salt Lake Ski Lodging Close to All 6 Resorts

Salt Lake City Vacation Rentals - Homes - Condos

Salt Lake City Hotels

Bed & Breakfast Lodging

The Warning Signs of Travel Fraud


Transportation




Shuttles & Transportation

Utah Car Rental Agencies

Driving Instructions From Salt Lake City's Airport To Park City & Utah's Ski Resorts

Shuttles, Ground Transportation From Salt Lake's Airport to Park City

Salt Lake International Airport Shuttles To Alta & Snowbird

Airlines Servicing Salt Lake City

Ski Bus to Alta & Snowbird Ski Resorts

Daily Ski Report & Snow Totals

Why Ski Utah? An Overview

Planning a Salt Lake City Ski Vacation



So Much To Do In Salt Lake!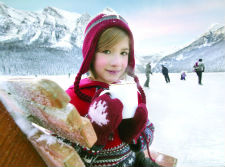 To See & Do




Ice Skating

Snowmobile Rentals and Tours Throughout Utah

Salt Lake's Travel Planner

Salt Lake's Dining Guide

Salt Lake City Bars - Nightlife

Taste of Salt Lake

Top Ranked Sports Bars

Sightseeing, Attractions Salt Lake

Shopping Salt Lake

Salt Lake's Olympic Oval

Ski in the Morning / Golf in the Afternoon


Park City Info




Park City Lodging, Vacation Rentals

Park City Hotels

Sundance Film Festival Lodging

Shuttles, Transportation to Park City

Discount Lift Ticket Info

Cross Country Ski Areas Throughout Utah

Discount Lodging Specials & Deals

Park City's Olympic Park

Park City Vacation Planner

Food Shopping & Baby Sitting

Park City Child Care

Park City Hot Air Balloons

Park City Sleigh Rides

Area Maps

Park City's Daily Ski Report & Snow Totals

Utah Canyon Closure Warnings Emailed or Text To You Free!



Free Utah Travel Coupons, Specials, Deals

New & Used Ski Boot Locations

Salt Lake Ski Shops

Receive Notifications about Lodging Deals,
Our Member's Offers, Restaurant Specials & More - On Facebook...

Email the Ski Salt Lake Team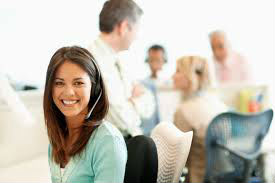 Welcome to Ski Salt Lake's Vacation Planner for 2018

Providing the planning tools to make your ski vacation a seamless and unforgettable experience. Up-to-date information on our ski resorts, hotels, lodging rentals, discount lift tickets, insider tips and so much more.


Imagine skiing endless untracked powder snow. To me, it feels peaceful and gentle, sort of like floating. It's quiet - except for the 'Wows' and various screams of joy around you. Take the leap, love the journey, Ski Salt Lake!



Ski Salt Lake's Official Winter Vacation Planner
Salt Lake City, Utah 84106
© Copyright 1998 - 2018. All rights reserved.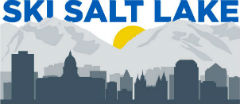 Views