SALT LAKE CITY's SKI RESORTS

Utah Ski Resorts

Ski Schools, Learn To Ski & Snowboard

Length of Season, Opening & Closing Dates

Discount Lift Tickets

Where To Rent Skis, Snowboards & Gear

New Ski & Snowboard Equiptment - Utah Ski Shops

Alta & Snowbirds Ski Report & Snow Totals

Utah Canyon Closure Warnings Emailed or Text To You Free!




SALT LAKE CITY LODGING OPTIONS





Alta Ski Resort Lodging

Snowbird Resort Lodging

Brighton & Solitude Ski Lodging

Salt Lake Ski Lodging Close to All 7 Resorts

Salt Lake City Vacation Rentals - Homes - Condos

Salt Lake City Hotels

Bed & Breakfast Lodging

The Warning Signs of Travel Fraud
TRANSPORTATION

Shuttles & Transportation

Utah Car Rental Agencies

Driving Instructions From Salt Lake City's Airport To Park City & Utah's Ski Resorts

Shuttles, Ground Transportation From Salt Lake's Airport to Park City

Salt Lake International Airport Shuttles To Alta & Snowbird

Airlines Servicing Salt Lake City

Ski Bus to Alta & Snowbird Ski Resorts

Daily Ski Report & Snow Totals

Why Ski Utah? An Overview

Planning a Salt Lake City Ski Vacation
TO SEE & DO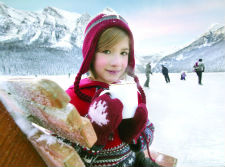 So much to do in Salt Lake!

Ice Skating

Snowmobile Rentals and Tours Throughout Utah

Salt Lake's Travel Planner

Salt Lake's Dining Guide

Salt Lake City Bars - Nightlife

Top Ranked Sports Bars

Sightseeing, Attractions Salt Lake

Shopping Salt Lake

Salt Lake's Olympic Oval

Ski in the Morning / Golf in the Afternoon
PARK CITY INFO

Park City Lodging, Vacation Rentals

Park City Hotels

Sundance Film Festival Lodging

Shuttles, Transportation to Park City

Discount Lift Ticket Info

Cross Country Ski Areas Throughout Utah

Discount Lodging Specials & Deals

Park City's Olympic Park

Park City Vacation Planner

Food Shopping & Baby Sitting

Park City Child Care

Park City Hot Air Balloons

Park City Sleigh Rides

Area Maps

Park City's Daily Ski Report & Snow Totals

Utah Canyon Closure Warnings Emailed or Text To You Free!



Free Utah Travel Coupons, Specials, Deals


Facebook Fans receive notifications about Lodging Deals, Our Member's Offers, What's Happening Around Town & Even Restaurant Specials...

Contact the Ski Salt Lake Team





Utah Ski Resorts: Here's A Little Background


You've heard and read about us for years, we are right next to Colorado, and offer the best powder in the world along with terrific options for your complete winter family vacation. With 7 different mountain resorts all less than 40 miles from our Salt Lake International Airport, you can visit all 7 during one weeks time. Profiles of our resorts and links to their official websites are listed below.

Utah's ski and snowboarding resorts have been supplying the ultimate winter vacation destination since the world visited during the 2002 Olympics.

Top features of winter vacations in Utah include:
"The Greatest Snow on Earth": Utah's slopes are known for dry, light "powder"
Airport to Slope Time: Families can fly into our airport and can drive less than 40 minutes to the slopes
Variety: Our seven Utah ski resorts offer very different experiences. Also, two are "ski-only", No Boarders, - a treat for skiers.
Affordability: Families can stay in affordable Salt Lake City and ski or board at a different resort each day.



Utah Ski Resorts, Close to Salt Lake City


The Little Cottonwood Canyon has two ski resorts, Snowbird Ski & Summer Resort (30 miles from the airport) and Alta Ski Resort (32 miles.)

Alta Ski Resort
Readers of Ski and Skiing Magazines consistently rank Alta at the top in the U.S. for powder, snow quality, terrain and value. Alta and Snowbird are often ranked together. This season Forbes ranked Alta/Snowbird the #2 Resort in the US, and the major criteria for the ranking was "Awesomeness!" Located just 40 minutes from the Salt Lake International Airport, Alta is one of the most accessible ski areas in North America. This year they celebrate 77 years of skiing.


A locals favorite; no boarders, skiers only!
Top-rated in snow quality for its dry light snow averaging 560 inches (1,422 cm)
Skiable Acres: 2,200 acres (890 hectares)
116 Runs, Terrain - 25% Beginner, 40% Intermediate, 35% Advanced
Old style ski lodge
Ski into neighboring Snowbird (with the right pass)
Alta's official website


Snowbird Ski Resort
Snowbird is located in the heart of the Wasatch-Cache National Forest in Little Cottonwood Canyon, one mile down canyon from Alta. Snowbird has an uphill capacity of 17,400 skiers and snowboarders per hour. The various lifts are: One Aerial Tram, 10 chairlifts including six high-speed detachable quads and four doubles (most with arm and leg rests) and one conveyer lift.


Averages approximately 500 inches of low-density, "dry" Utah powder annually
85 Runs, 2,500 acres, Terrain - 27% beginner, 38% intermediate, 35% advanced/expert
The 125-person Aerial Tram covers 2,900 vertical feet in approximately eight minutes
Four slopeside lodges
Cliff Spa and Massage
Snowbird's official website


Brighton Ski Resort
Brighton is all about the big three: snow, terrain, and value! The mountain averages 500 inches of snow a winter. The snow is traditionally light, fluffy and dry making it a paradise for riders and skiers. Brighton is located directly in the path of winter storms and it is also at the very top of Big Cottonwood Canyon so it gets the very best of the "greatest snow on earth," and lots of it. Perhaps it is the only mountain where friends or families can ride together on the same lift and then peel off onto different trails - beginner, intermediate, or expert - and all meet at the bottom to ride the lift together again.


66 runs, 1050 skiable acres, Averages appx 500 inches of "dry" Utah powder annually
Offers a combined Solitude - Brighton ski pass
Night Skiing, the most night skiing terrain in Utah with 22 runs on over 200 lighted acres
Terrain parks
Child, Family Friendly Terrain
Kids 10 and under ski & ride free
Famous for its Ski and Snowboard School.
Brighton Ski Resort's official website


Solitude Ski Resort
"Refined by Nature", Solitude Mountain Resort is located a short 40-minute drive from the Salt Lake International Airport. Solitude is one of Utah's most intimate and inviting winter resorts. Solitude also offers a Nordic Center with nearly 20 kilometers of trails set for both classic and skating styles of Nordic skiing. And don't forget Honeycomb Canyon, it has some of the most awe inspiring, lift-served terrain in the country.


Averages appx 500 inches of "dry" Utah powder annually
65 runs, 3 Bowls, 1200 skiable acres, Terrain - 20% beginner, 50% intermediate, 30% advanced
Ski & Snowboard School offers lessons for both children and adults
Afternoon or evening ice skating in the heart of Solitude's charming, European-style village
European-style village has restaurants, grocery store, clubhouse with heated outdoor pool and whirlpools
Solitude's official website



Park City Ski Resorts, 35 minutes from Salt Lake City


Three more resorts are accessed by taking Interstate 80 east from Salt Lake City approximatly 35 miles to Park City, an old mining town from 1800's. Historic buildings combined with the luxuries you would expect from a world class destination. Enjoy quality dining, quaint shops and a vibrant nightlife 365 days a year.


Park City Mountain Resort
Celebrating their 50th anniversary, Park City Mountain Resort, located in the heart of Park City, Utah, is one of the most accessible mountain resorts in North America, just a 35-minutes drive from Salt Lake City International Airport. The Resort is a year-round vacation destination offering skiing and snowboarding in the winter and hiking and mountain biking in the summer, with over 3,300 acres of unspoiled varied terrain.


The "Town Lift" is actually in the historic part of town
114 Trails, 3,300 acres, Terrain - 17% Easier, 52% More Difficult, 31% Most Difficult
1 Superpipe, 1 Minipipe, 3 Terrain Parks
Night Skiing
Kids Signature Programs, featuring class sizes of five students or fewer-and more personal attention
Non-skiing options include the Alpine Coaster toboggan slide and Gorgoza Park tubing
Park City Mountain Resort official website


Deer Valley Resort
Deer Valley Resort is also consistently ranked #1 in the individual areas of dining, guest service and mountain grooming. Deer Valley is more than a winter resort, it's an experience. Since opening in 1981, Deer Valley Resort in Park City, Utah has become known for its revolutionary approach to ski area service. Committed to providing a level of care rarely found at a ski resort; delivering classic, consistent, and quality service both on and off the mountain. Skiing in Park City at Deer Valley is an event the whole family will remember.


Skiable Acreage: 2,026 acres / 820 h, Averages appx 300 inches of snow annually
99 Designated Trails: 7 bowls. 15% beginner, 50% intermediate, 35% advanced/expert.
101 runs, 21 lifts: 12 high speed quads, 1 regular quad, 5 triple, 2 double and 1 gondola
Known for outstanding top-of-the-line services
Ski School offers lessons for both children and adults
Historic Main Street is a 15 minute walk or three minute drive from Snow Park, Deer Valley Resort's base
First Tracks pre-arranged, private early lift access and guided skiing from 8 - 9 a.m. First Tracks is a groomed-run skiing tour
Children's Center provides supervision and activities for non-skiing children ages 2 months to 12 years
No Boarders, skiers only!
Deer Valley's official website


The Canyons Ski Resort
As Utah's largest ski and snowboard resort, the Canyons Resort is located just 4 miles from historic Main Street, and is the closest Park City ski resort to the Salt Lake City International airport. Boasting five lodging properties, including the Waldorf Astoria, award-winning restaurants, and thrilling non-ski activities. Over 100 bars and restaurants are just minutes away as well as all the other activities you should expect from a world class four season resort town. The century-old mining town of Park City will capture you-as it did the rest of the world during the 2002 Winter Olympic Games.


182 trails, 4700 skiable acres, 9 peaks, 5 bowls, 6 natural halfpipes, 3 terrain Parks
Terrain: 10% Beginner, 44% Intermediate, 46% Expert
Only 4 miles from Park City's historic Main Street
More than 15 dining venues and two state-of-the-art spas
Child care facility for ages six weeks to six years
Ski & Snowboard School is a coaching program that focuses on the individual's strengths and builds on them to show immediate results.
The Canyons official website






Utah's Wasatch Mountains with base elevations of say, 8500 feet above sea level for Alta, some people have altitude symptoms such as headache; usually symptoms are mild and go away in a few days.



Northern Utah Resorts



Beaver Mountain Resort
27 miles east of Logan Utah, 107 miles north of Salt Lake International Airport.
official website



Powder Mountain Resort
19 miles northeast of Ogden, Utah, 55 miles north of Salt Lake International Airport.
official website



Snowbasin Resort
33 miles north of Salt Lake International Airport in Huntsville, UT.
official website



Nordic Valley Ski Resort
official website



Cherry Creek Resort
official website




Southern Utah Resort


Brian Head Resort
4 hours ( 245 miles ) south of Salt Lake City. 3 hours north of Las Vegas.
official website



Eagle Point Resort
Located in Beaver Utah, 3 1/2 hours south of Salt Lake City. 3 1/2 hours north of Las Vegas.
official website





Discount Lift Tickets to All of Utah's Ski Resorts.



Where To Rent Skis, Snowboards & Winter Gear.





Lofty Peaks Snowmobile Rentals & Tours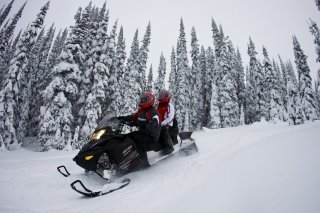 Lofty Peaks Snowmobile Rentals & Tours. 2 Locations, above Park City & at Snowbird. Utah's Oldest, Largest and Still the Best! New snowmobiles, groomed trails and great meadows to play in. Longest season - November till the first of May.
Lofty Peaks Snowmobile Rentals & Tours Official Website
Free 10% Off Coupon



Snowmobile Adventures at Thousand Peaks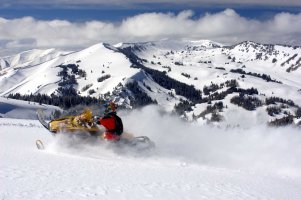 Ranked #1 on Trip Advisor. - Utah's Largest Private Ranch ( 60,000 acres ) with Highest tours (11,000') and Most snow (30') - "Snowmobile of the Year" Ski-doos, easiest to ride...only we've got them! Unbeatable Adventure!
Snowmobile Adventures at Thousand Peaks Official Website
Free 10% Off Coupon



Discount Lodging Specials & Coupons... Save $$$ - Free Discounts




Contact the Ski Salt Lake Team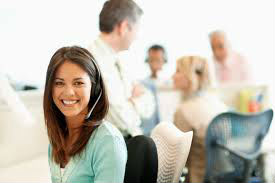 Enjoy this Area Guide To Skiing Salt Lake City, and we hope your visit to Salt Lake City or Park City, Utah will be your best ski vacation ever!

Since 1999 our goal has been to help you plan your ski vacation with our Official Ski Salt Lake website for ski resorts, hotels, lodging rentals, snow conditions and so much more. With our Ski Salt Lake Winter Planner at your disposal, rest assured that we constantly update our Ski Guide and provide up-to-date reviews of our members services throughout Salt Lake City.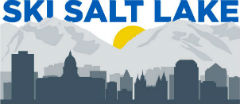 Copyright: Salt Lake City Utah's Ski Source 2015 Ski Salt Lake.com



Visitors