Utah Ski Resorts

Ski Schools, Learn to Ski and Snowboard

Utah Car Rental Agencies

Discount Lift Tickets

Park City Lodging, Vacation Rentals

Park City Hotels

Daily Ski Report and 7 Weather Day Forecast

Why Ski Utah? An Overview

How To Plan A Utah Ski Vacation

Alta Ski Resort Lodging

Snowbird Resort Lodging

Brighton & Solitude Ski Lodging

Salt Lake Ski Lodging Close To All 7 Resorts

Salt Lake City Hotels

Snowmobiling, Clothing, Equipment Rentals, Hot Air Ballooning

Snowboard & Ski Rentals - Save 25%

Cross Country Skiing Areas Throughout Utah

Utah Dining Guide

Ski Planning Packages & Discount Lodging Certificates

Area Maps

Salt Lake City Bed & Breakfast Lodging

Salt Lake City Nightlife and Bars

Airfares to Salt Lake City

Salt Lake City Limousine Services

Shuttles & Transportation

Hot Air Balloon Rides

Ski in the Morning / Golf in the Afternoon

Ski Bus to Alta & Snowbird Ski Resorts

Snowmobile Rentals and Tours throughout Utah

Park City's Olympic Park

Salt Lake's Olympic Oval

Food Shopping & Baby Sitting

Salt Lake's Travel Planner

Click here for Driving Instructions from Salt Lake City's Airport To Utah's Ski Resorts



Discount Lift Ticket Info

Utah Canyon Closure Warnings Emailed or Text To You Free!



Free Utah Travel Coupons

E-mail us and request Free Ski Lodging Info be sent to you. Remember to type in "Free Salt Lake City Ski Lodging Info", when you "may" be visiting, how many "may" be in your party, and your address if you want them mailed to you.





The Tram Club At Snowbird Ski Resort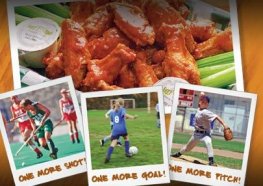 A great place to have a beer & some delicious fish & chips after hitting the slopes. 30 Monitors make the Tram Club a popular place for sports watching. Plus, there's $100,000 in autographed sports memorabilia and pool tables, video games and foosball for playing some games yourself. During the ski season - from January through April - the Tram Club features like music, 7 days a week.

Little Cottonwood Canyon, Snowbird Ski Resort
Snowbird, UT 84092 - (801) 933-2222


A Snowbird institution. The Tram Club is the center of our local universe. Where else can you rub elbows with ski pros and out-of-town celebrities?


Serving beer, wine, cocktails and après-ski specials year-round.


Reviews

The Tram Club, a "True Sports Bar" at Snowbird Resort, welcomes the world with video games, big-screen TVs, pool tables, and a floor big enough to dance on, the Tram Club is, without doubt, the most happening bar at Snowbird. It's also a great place to sit back, relax, have a drink or catch a game on TV after a day of skiing or hiking. An outdoor patio enhances your visit to Snowbird and Alta with pristine views of Mother Nature at its finest. You can play billiards, foosball or a video game while watching sports on 13 TV's! The Tram offers ESPN, ESPN2, ESPN Full Court College Basketball and the NFL Sunday ticket! The vibe here is usually pretty casual and fun.


The Tram Club is the place all the locals go to get their drink on at Snowbird. It's under the tram, and you can see some of the tram wheels from the bar. They've got a stage for live bands, and also do karaoke. They've also got pool, foosball, and a bunch of TVs if it's game time.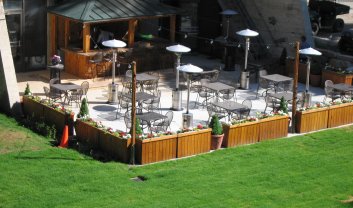 In the summer you can go outside in a very private deck under the tram and have beers on tap. Probably the nicest mountain bar in Utah. Plus walkthrough the retro bar inside for a nostalgic view of the 70s.